Our guide to taking care of your shoes.
Polishing and cleaning shoes.
As a general rule to follow, do not try to polish nubuck or suede or synthetics, as these have their own cleaning and care products and using wax-based polishes will ruin the materials.
With the majority of well-made smooth leather shoes, the top leather will be dyed all the way through meaning it will take very well to shoe care products and it will be easier to make it look as good as new.
When polishing smooth leather shoes certain factors will make a big difference on how the shoe looks when you are finished. If leathers are dehydrated, they will often feel stiff and be cracked in bad cases. If this is the case with your shoes, make sure to use a re-hydrating cream before using a wax polish as it will make the leathers more supple and allow them to take the polish to greater effect.
The wax content of various polishes as well as how natural the substances the polish is made of will have an overall effect on the finish you will achieve. Natural materials will penetrate deeper into the leather and feed the leather more effectively. Low wax content will be easy to use and apply, however, it will not get into the scuffs often found at the toes of school shoes, and it will not last as long. A high wax content is always recommended, it may take longer to buff and work into the leather but it will always yield in a better shine that lasts longer.
When caring for nubuck and suede, (that has not already been treated such as some Timberland or Gore Tex products) it is always recommended that a protector spray is used to help prevent damage from water. If nubuck or suede gets dirty it is always best to leave it to dry naturally and then use a suede brush to clean off the dirt and for nubuck go over it with the designed rubbers for the dirt that's harder to remove. With each brand their suede and nubuck will be slightly different so it will always be best to ask the retailer for advice on the best way to clean and protect it. It is often believed that suede and nubuck don't wear as well as leather, however it's just a different care process and often they can wear better than leather.
Trainers do NOT go in the washing machine. To clean trainers , or synthetics, the best thing to do is always let the footwear dry if wet, brush off any dirt, wipe down with a damp cloth, and then if you want to you can use a cleaning product designed for use on synthetics that will not affect the integrity of the footwear.
In fact, no shoes should ever go in the washing machine unless its stated on/in the box or product that the shoes or part of the shoes are washing machine safe. For example, some Ricosta insoles are washing machine safe, as are some sandals and canvas shoes but it is always stated on the product and in the box. When it comes to trainers such as Asics, putting them in the washing machine will begin the degradation of the glues and materials and reduce the life of the footwear significantly. It can also affect many of the foams and cushioning's used which can easily become misshapen when exposed to detergents and being soaked through.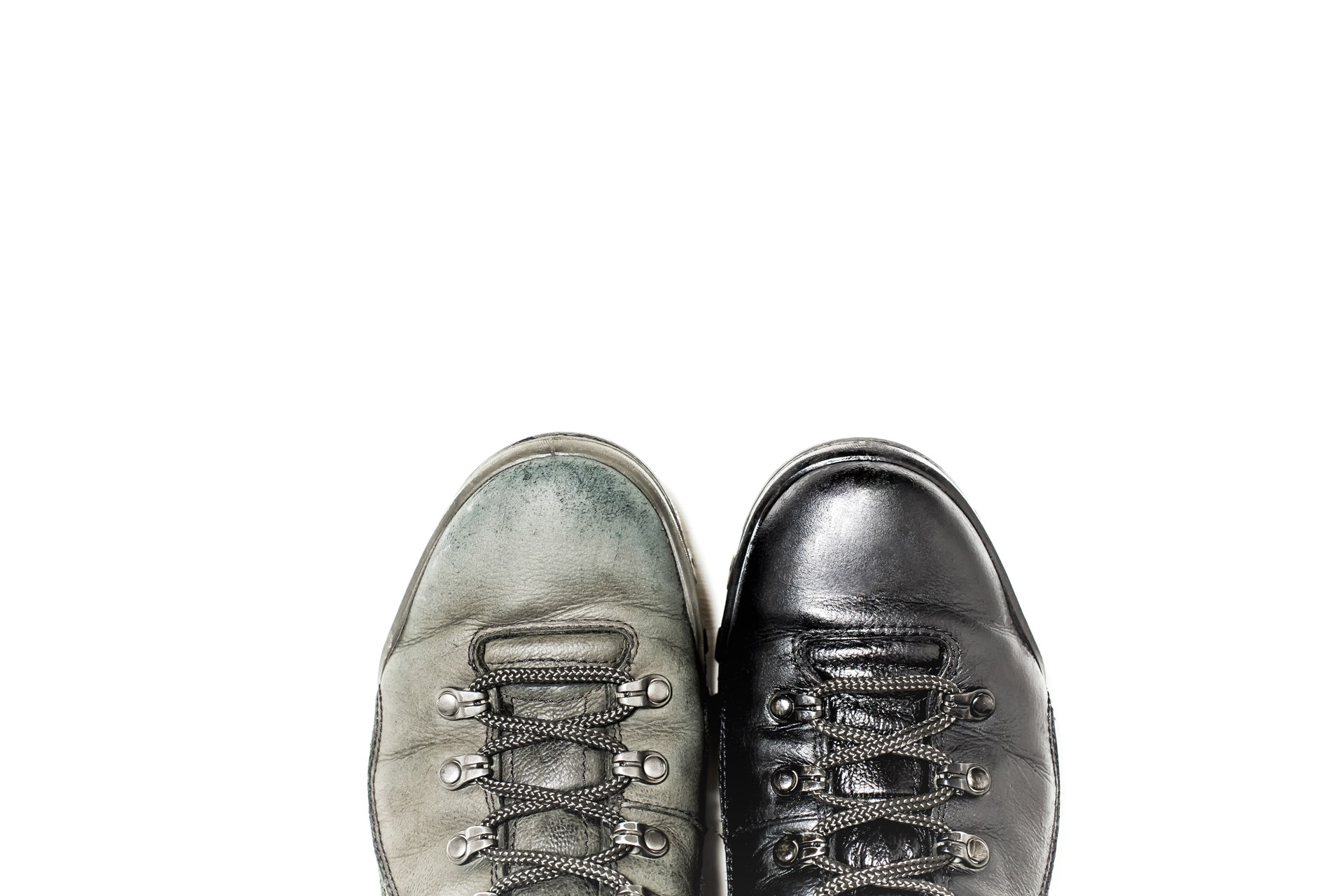 Each material and shoe design will have different elements of water resistance or water proofing.
Unless a pair of shoes has a Gore tex or "own brand" tex lining it will not be rated to be water proof. These shoes with specially designed breathable linings don't allow water to penetrate through but still allow air to flow between the layers of materials. It is therefore very important that when spraying these kinds of shoes with any further protection that the spray you are using is approved by the tex technology already in the shoes so as not to block the pours that allow the materials to breathe.
With regards to trainers (mesh upper) none of this will be waterproof, sprays will most likely not have any kind of impact.
With sealed synthetics, alongside suede and nubuck, please ensure the brand of spray you are using is safe to use on those materials.
Most smooth leathers will take to most universal sprays though it is worth checking the guidelines of your spray before use. Leather in its natural state does have an element of water resistance, it is a skin after all, however, because often it is worked in certain ways, dyed, stitched and then fastened to the sole, it can be made permeable and allow water in from certain points as none of these seams will be sealed.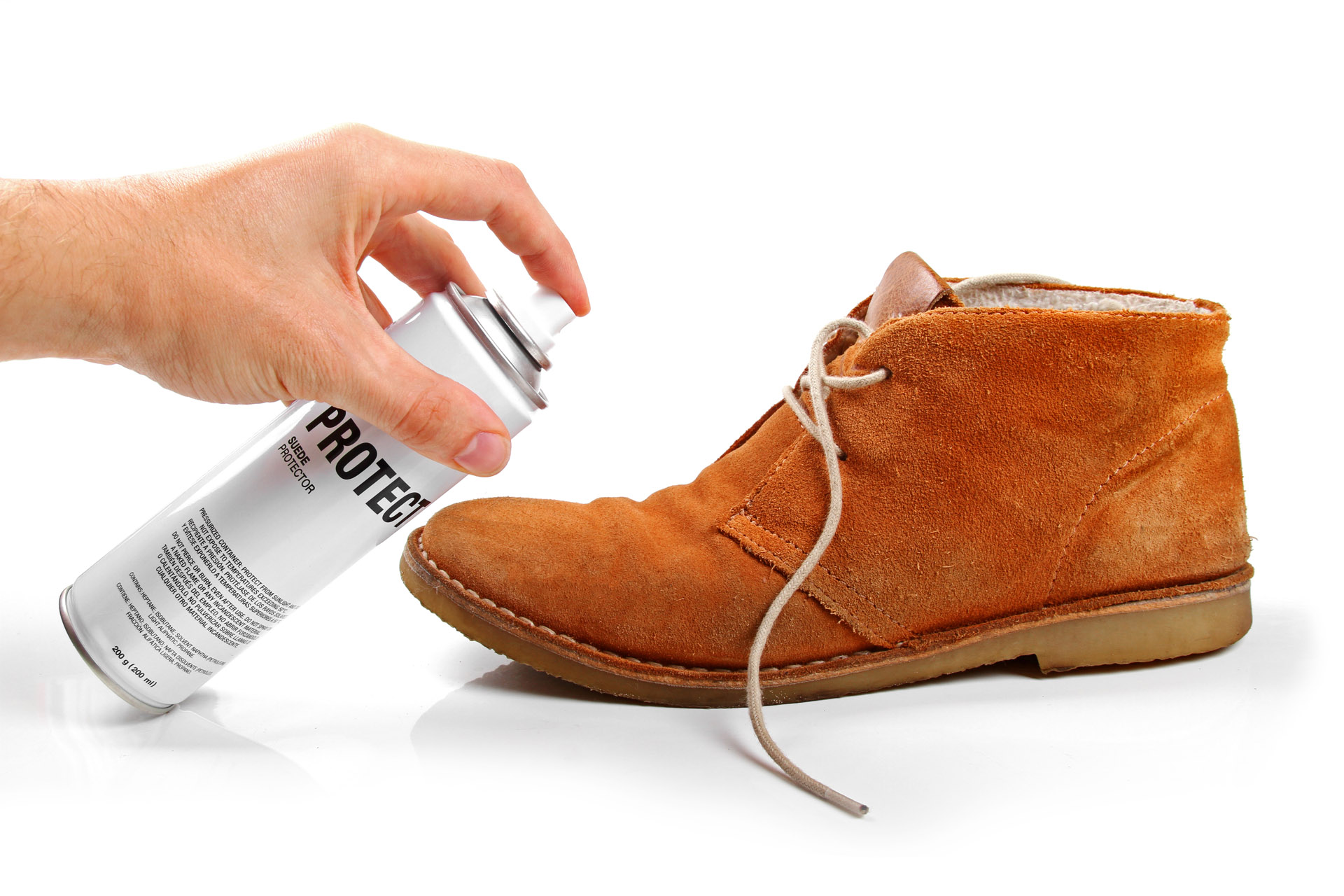 Leather being a smooth and natural material will scuff. This goes for any item made of leather, but as shoes are in contact with an abrasive surface more often it's more evident than on other leather goods such as handbags or belts. Leathers have different qualities, some are soft, some are thick, some are dyed through. The way a leather is treated and worked on will ultimately have an effect on how it will wear, the leather on the sole of a man's city work shoe is not the same type as the leather used for the lining or the upper. All this said, good quality leathers will take to care products very well. Will they scuff? Yes. Does the price you pay mean they will scuff more or less? No.
Some leathers will not show scuffs, for example suede or nubuck will show signs of wear, but can be buffed, patent leather is more difficult to scratch, but not impossible. Shoes are more likely to scuff if they are worn for a purpose they are not designed for. Scuffing is not a manufacturing fault as it's a natural progression of a natural material, it can just be expedited by certain activities.
If shoes do scuff, using a high wax content polish will bring them back up to a good shine. The majority of black shoes we stock will be leather uppers that are dyed through so they take to wax polish very well. Using a lower wax content will buff the shoes, but it will not get into the grain of the leather as much as the higher wax content, so if you are finding that shoes that maybe took 2-3 weeks to show signs of scuff have now started scuffing weekly or daily, perhaps a higher wax content polish is the next thing to try.